At-Home Kid's Birthday Parties
Two parties to chose from:
WE COME TO YOU!
Clay for Kids Parties are great for kids, and adults too – a creative option for lady's nights, office parties, private events, clubs and camps!
Edmonton Instructors travel to your location to offer our exclusive party program. Travel fees may be incurred for parties outside of city limits. Costs are clearly explained upon reservation.
A $100 non-refundable deposit is required at the time of booking.
All prices are plus GST.
Clay for Kids – A Reputable Organization for your Party
We have been teaching children and adults how work with clay since 1981. For each of our events, we provide the following:
A phone service for your reservation or to answer your questions.
An email confirmation for all reservations; online and phone reservations.
A phone call the day before your party to assure you of our presence.
Great customer service at all times!
Clay Building & Glazing Birthday Party
$250 + GST for 10 artists
90 minutes
Following clay building, artists will paint their projects with a special material that colors the clay before firing. Once fired, the clay will be dipped in clear glaze resulting in a shiny, colorful, finished piece of art!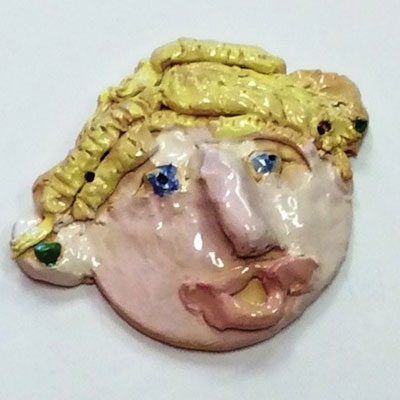 Fused Glass Party
$20-$25 + GST /Artist (10-15 artists)
45 – 90 minutes
A great party option for adults, teens and children over 5 years! Turn bits and strips of specialty glass into twinkling kiln-fired treasures! We'll show your guests how to create sparkling glass artwork, glittering glass jewellery, funky ornaments and sun catchers. Every piece is unique, the results are dazzling, and the fun is addictive!
Project choices and pricing will be discussed upon booking based on the size of the artwork. $20 + GST option is ideal for children 5 years and up and includes a 5×3 glass base. $25 + GST option includes a 4×4 inch base and is suggested for tweens, teens and adults!